A detailed Installation guide for 2010 2011 VW Volkswagen Passat(MK7) car Radio with TV Tuner DVR USB SD 1080P Video DVD Player Bluetooth 3G WIFI
Nowadays for car owners,not only the comfortable and safe driving experience is quite important but also to have a thing with many features to offer lots of fun and convenience such as a new car stereo. The following is the step-by-step installation and removal guide of 2010 2011 VW Volkswagen Passat(MK7) car Radio from Seicane.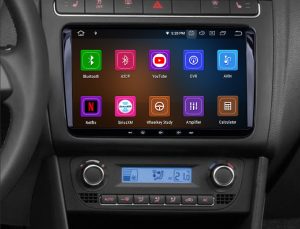 Please note:
1.Before any work, park your car well and unplug the negative power cable to avoid any danger.
2.Please make sure that all fastened wires are isolated with electrical tape.
3.Please make sure the ignition is off to avoid short circuit.
2010 2011 VW Volkswagen Passat(MK7) car Radioinstallation guide
Step1: Please pry around the trim panel with a lever and loosen the trim panel with one hand while prying.When the trim panel is loosened, please remove the trim panel off the dashboard and gently place it aside for further removal.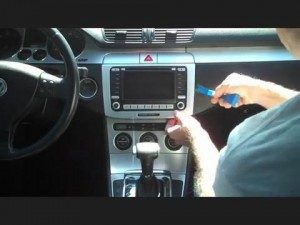 Step2: Please unscrew the four screws at four corners.Then keep them well for the installation of a new head unit.
Step3: After the four screws are unscrewed, you can easily pull the factory radio out of the dash.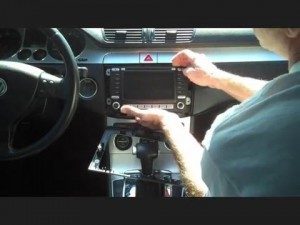 Step4: Please disconnect the wiring harness at the back of the factory radio before you put it aside.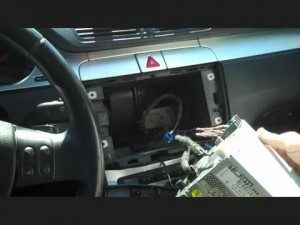 Step 5: Connect the new Seicane stereo to the original wiring harness as the user manual or the wiring diagram shows.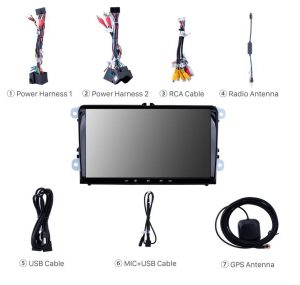 Step 6: Turn on the new Seicane stereo to have a check if everything works well. Or please check whether all the cables are connected correctly.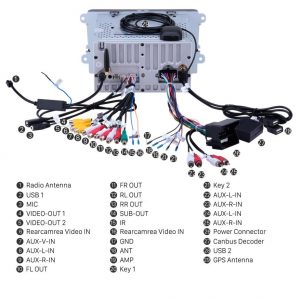 Step 7: Put the new Seicane stereo into the dash and install the four screws.
Step 8: Install the trim panel into its original place.
According to the guide reference above , you may have a general idea about how to install a new aftermarket 2010 2011 VW Volkswagen Passat(MK7) car DVD player. You can ask the dealer or a professional for help if any questions. Meanwhile, it's vital for you to confirm that your new car GPS navigation can fit your car. Also you can check the link below for more details about this modern 2010 2011 VW Volkswagen Passat(MK7) car Radio from Seicane.
https://www.seicane.com/android-dvd-radio-car-navigation-head-unit-for-2008-2013-vw-volkswagen-skoda-seat-with-3g-wifi-mirror-link-obd2-bluetooth
This high-end VW Volkswagen Passat(MK7) car Radio comes with come with the latest Android Radio, RAM 4GB \ ROM 64GB \ CPU 8-core \ Built-in Carplay \ 2.5D IPS Screen, Support RDS, SWC, XM radio APP ,etc. You can be on safe and delightful trips if simply sync with the smart phone,so that you are able to make and receive hands-free calls and stream music. Go ahead to take it right now and have a wonderful time from now on!